A Document Management System (DMS) is essential for
organizations that aspire to "Go Paperless". It can be overwhelming for today's businesses to effectively manage the legacy of documents stored in different places.
Electronic Document Management is a requirement for a
variety of industries including Biotech & Pharmaceuticals, Media, Telecom, Manufacturing, Banking, and Tax/Accounting. When large amounts of client data or transaction histories need to be retained over long periods of time. 
This is where Techspecialist helps. As a company deeply
rooted in Digital Transformation, we have evolved a well-structured globally – benchmarked, and professional implementation framework to create seamless experience for organizations interested in digitizing their documents and workflow process, which is an increasingly critical role in business operations success.
We can assist you in the following areas: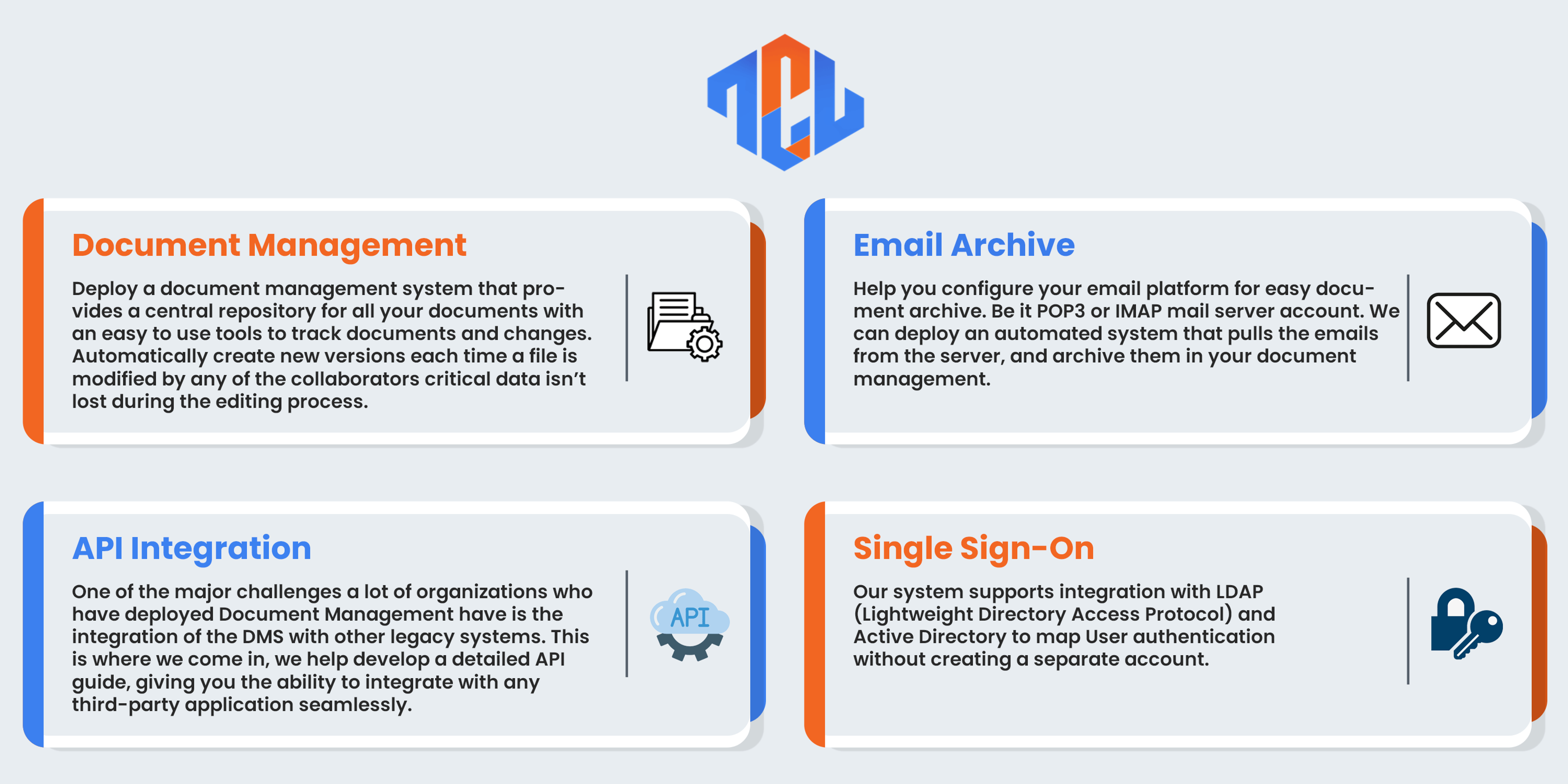 What you get by engaging our team, you can be rest assured that we have you covered. Our project managers and technical team have a combined industry experience of over 15 years in enterprise digital transformation and technology-consulting. With us, you achieve the following:
 Increased Efficiency: We empower your organization with the information you need when you need it. Create clear audit trails and assure secure storage of contents.

Security and Compliance: We ensure we add a layer of safety to your private and public server to meet security and regulatory compliance.

Reduce Costs: Focus on your core business without increasing your investment in time and staff. We can help you get more done with less.

Boost Throughput: Streamlined business processes lead to increased productivity which can positively impact customer experience. 
You can Reach out to us via email @ info@techspecialistimited.com or call us on
09-2911443